THE PODCAST: we renamed it (or officially named it) ROBOTS IN CAHOOTS.
Click here for episode #3
. We promise to keep episodes of ROBOTS IN CAHOOTS relatively short. The recording ran over an hour, so we decided to break it up into a few parts. This episode, we talk about FORT MAX (Encore edition!), other awkward TF behemoths, closure on my Shapeways adventure, upcoming Generations products, and a new acrylic paint I'll be using from now on. I can tell you're fascinated. Hey, it's only like 25 minutes, so...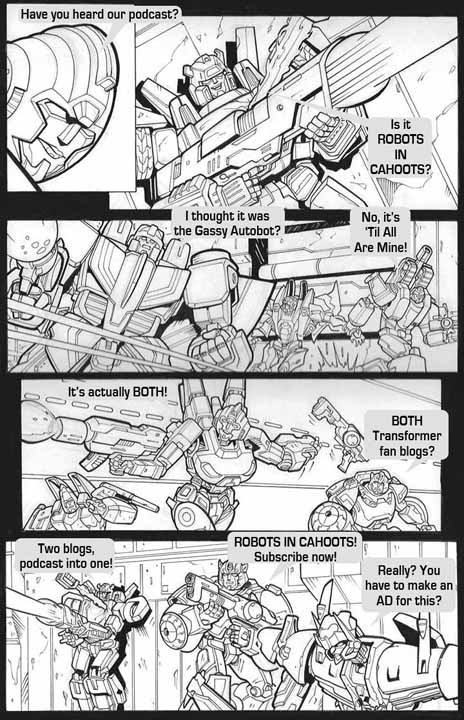 Robots In Cahoots stars myself and Eric from 'Til All Are Mine, by the way.