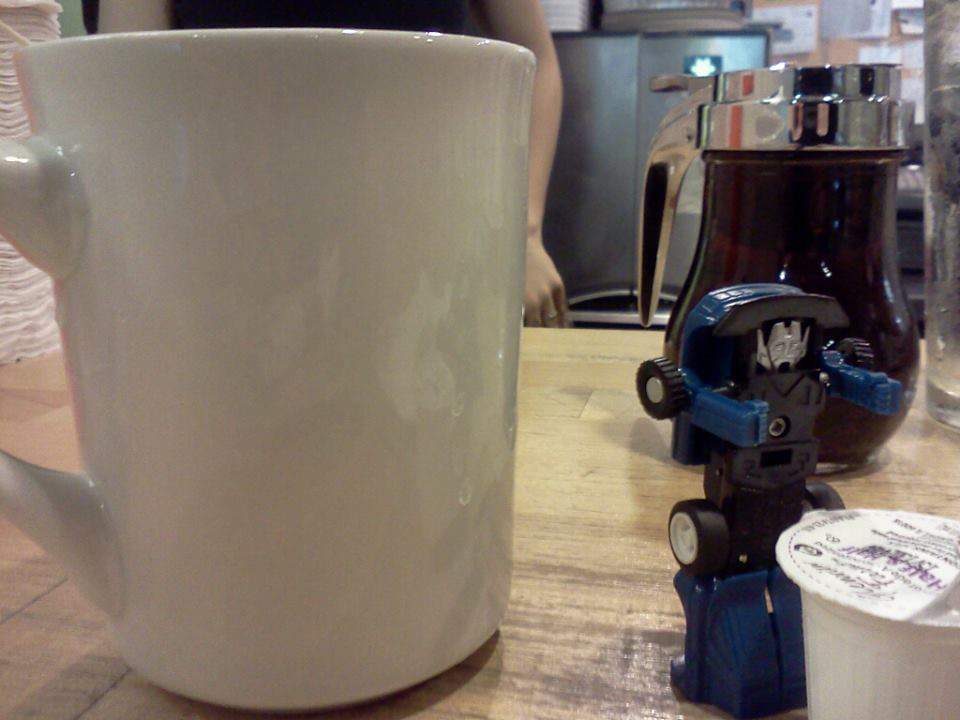 Don't rub me the wrong way before I have my coffee.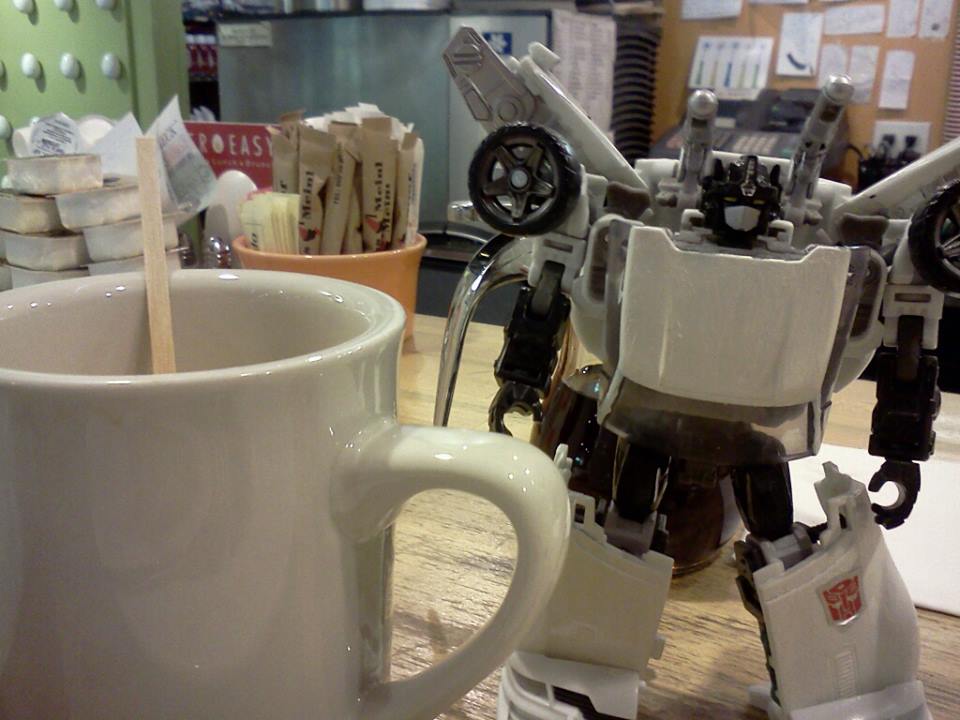 Thestaff wasn't minding custom Downshift hanging out all day,
until they found out he had mailed away for something and had it sent to the cafe...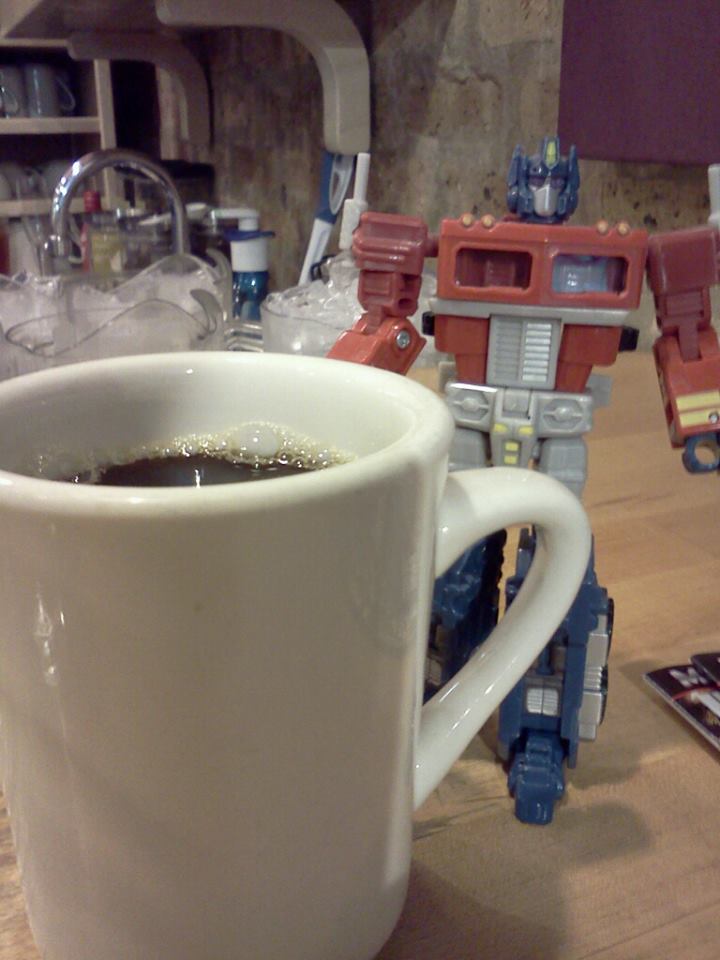 Optimus Prime thinks about the old days,
like when Merv Griffin would invite him on
to guest host.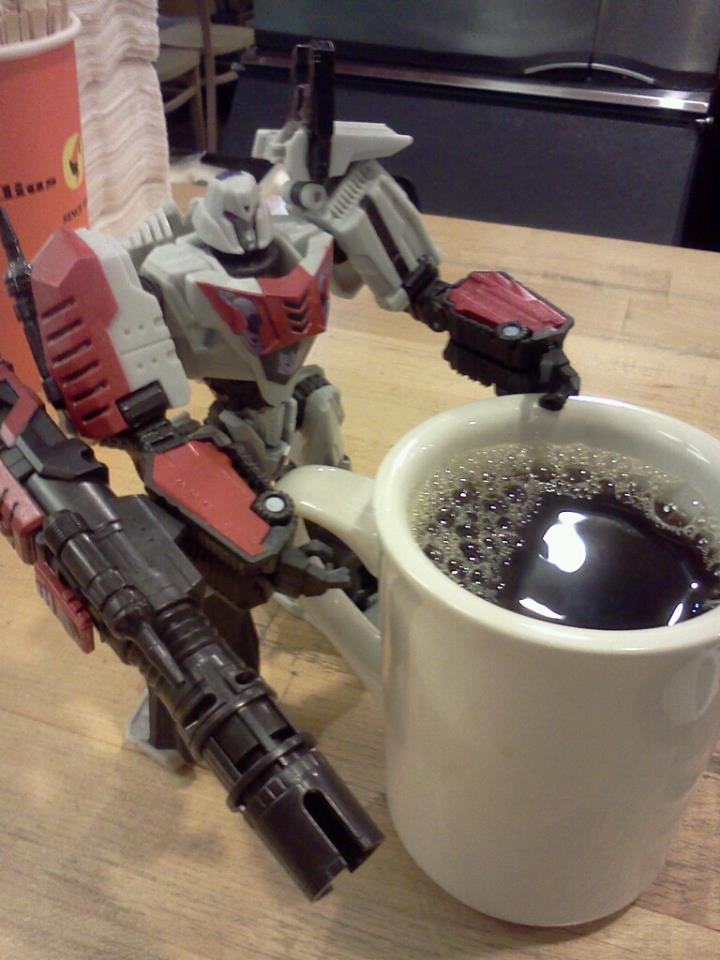 Megatron was enjoying coming up with more schemes at the cafe until the weird old
lonely guy asked him to play backgammon. Fleshling, the pride of the Decepticon army
does not play backgammon!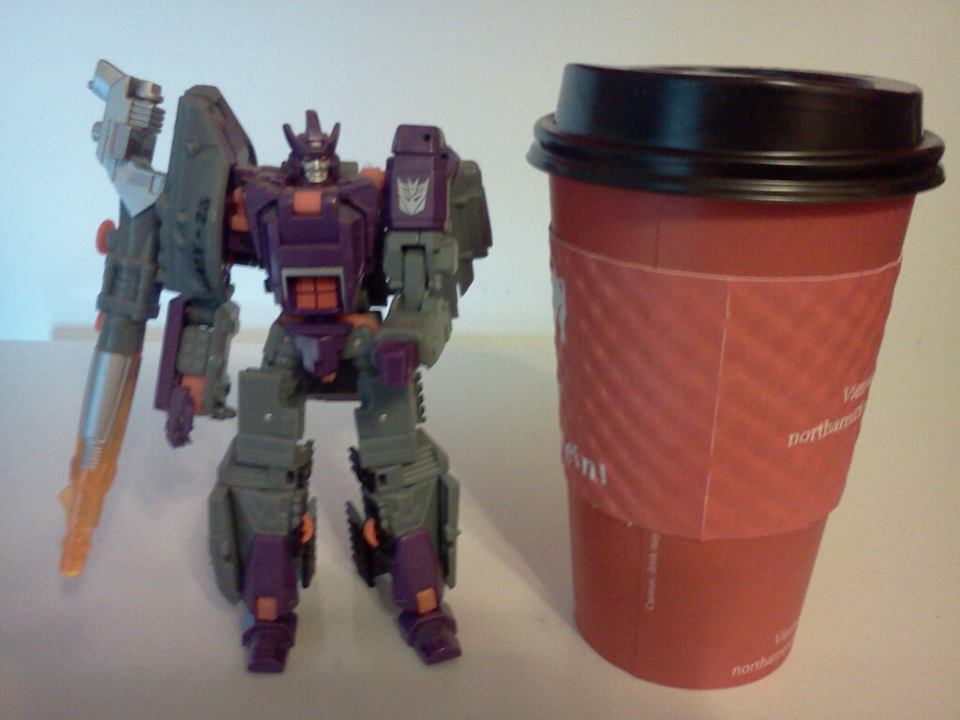 Galvatron is notoriously difficult with the baristas.
ME GRIMLOCK JUST STUDY FOR LSAT HERE, OKAY?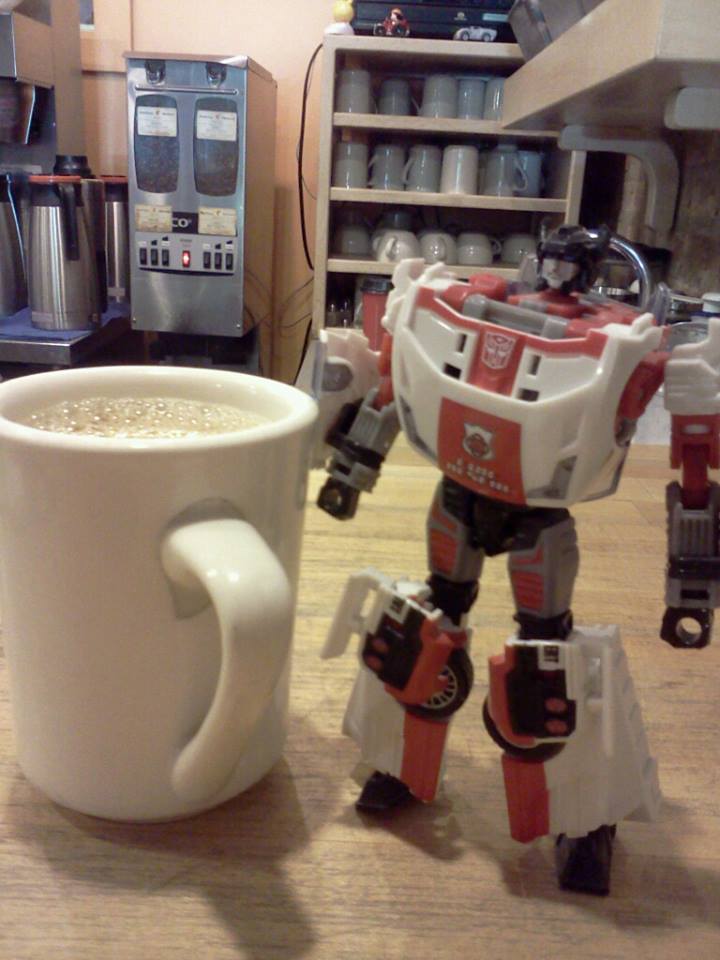 Red Alert needs to STAY alert...get it? DON'T YOU GET IT?
ARE YOU ON TO ME? WELL I AM ON TO YOU, GOT IT?
AND THIS CAFFEINE WILL KEEP ME ON THE EDGE AND
NONE OF YOU WILL GET THE DROP ON ME, NOT
EVEN THIS SUSPICIOUS CUP OF COFFEE!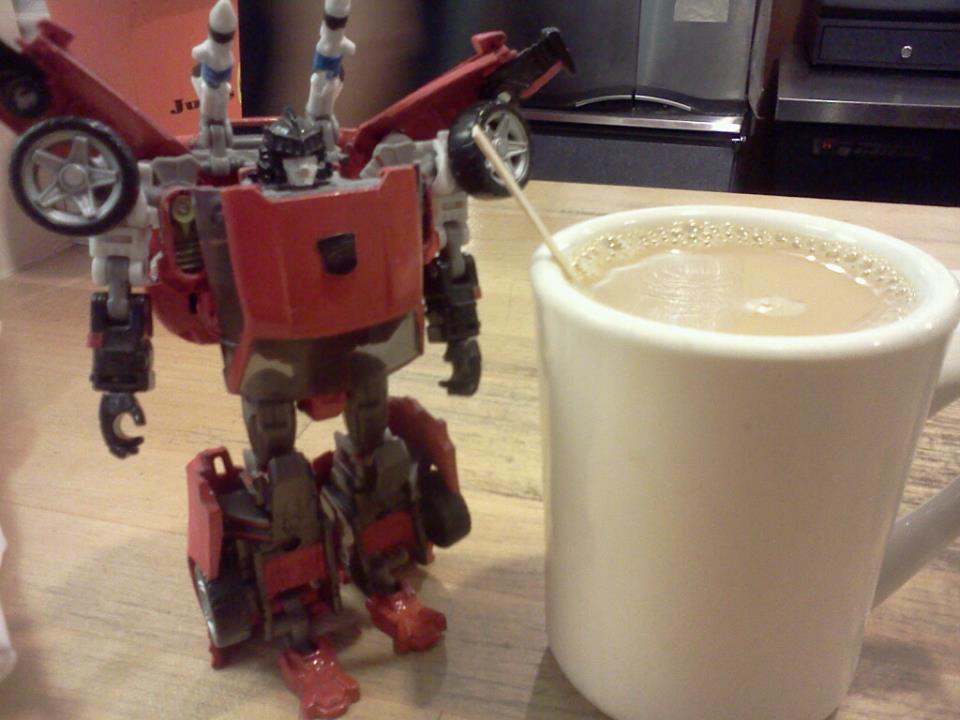 Road Rage wanted to call in sick but realized that might be a bad idea since she just posted this selfie on FB.
Caffeine helps Rumble stay chrasimatic.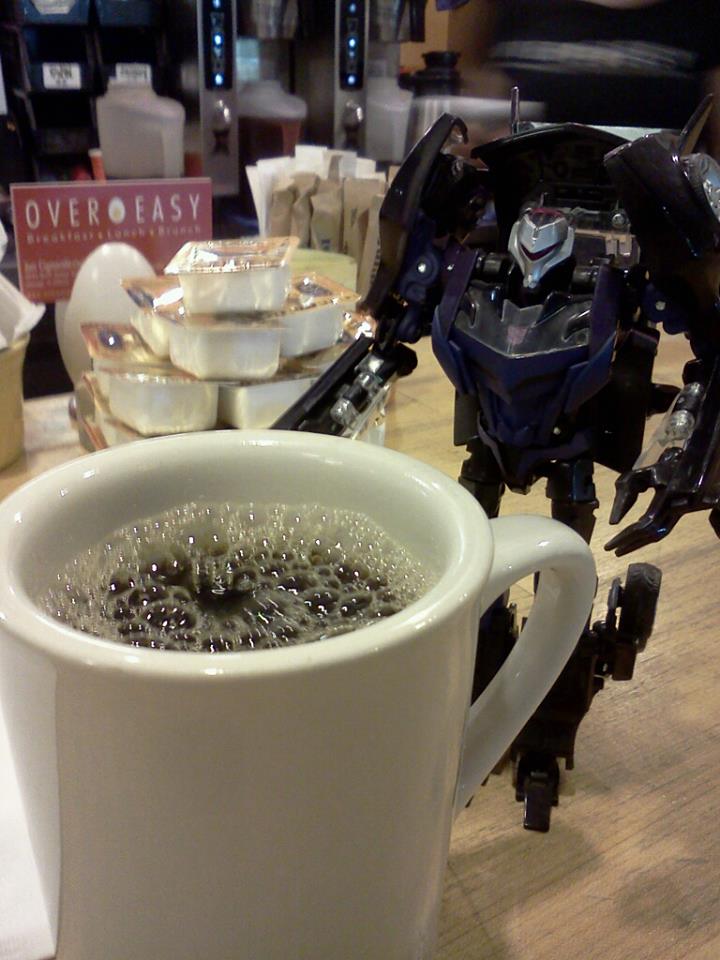 Steve prepares for another day at work.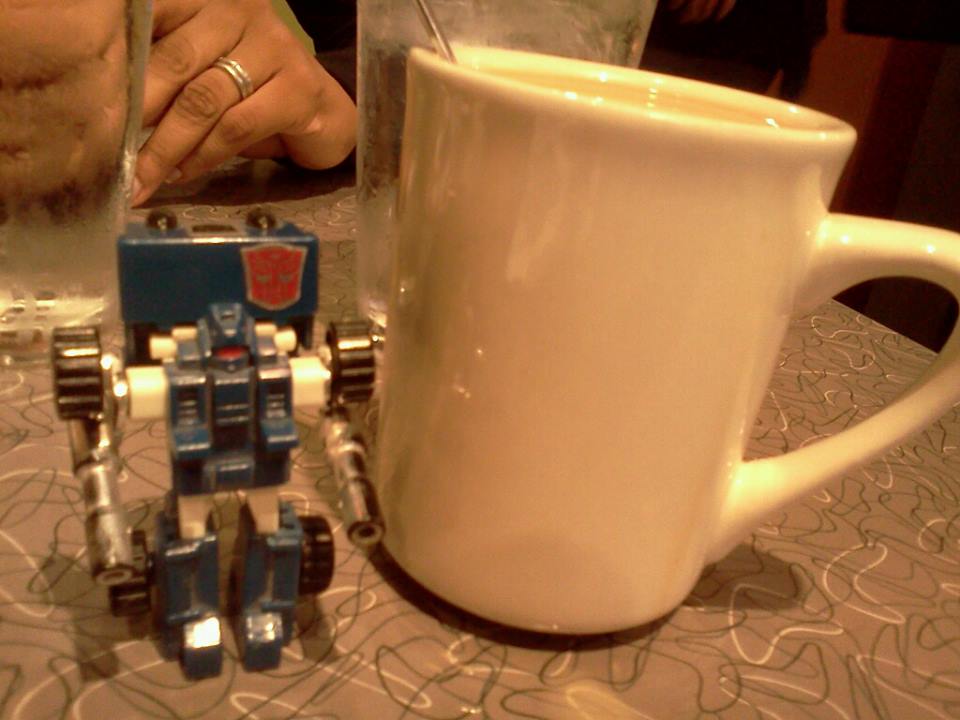 (I took this pic of Pipes after I got back from a trip. It was so good to be home.)