Robots With Coffee 3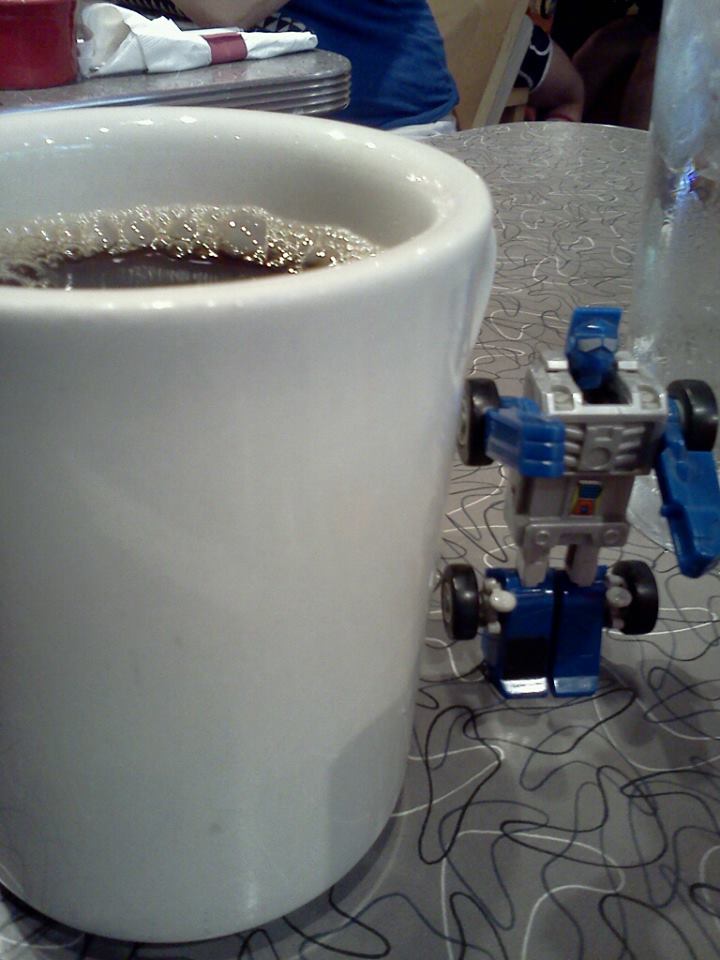 Beachcomber mellows out with some decaf.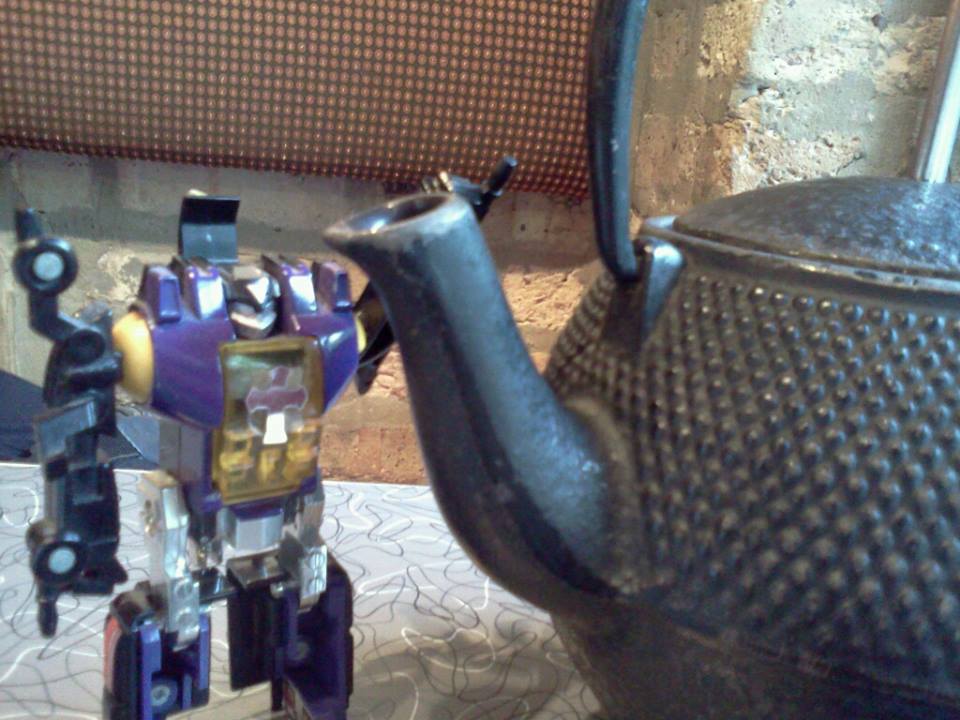 Bombshell has found Catholicism during his stay on Earth. His pastor
mentioned that their church needed more converts, and Bombshell
thinks he's JUST the guy to help with that.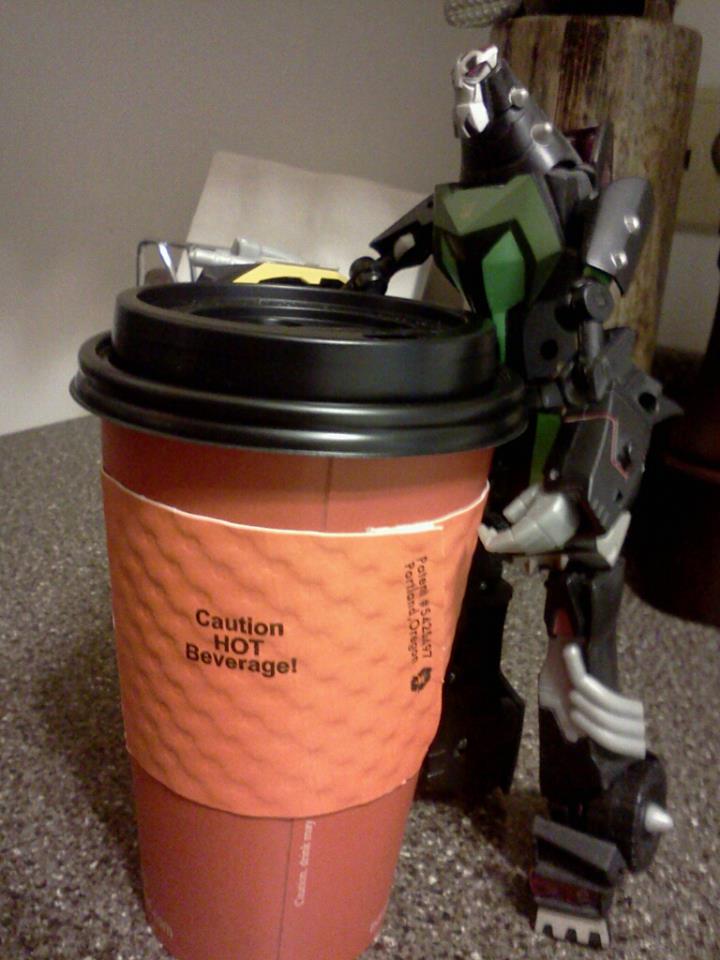 Lockdown gets a to-go cup for his day
of hunting Autobots.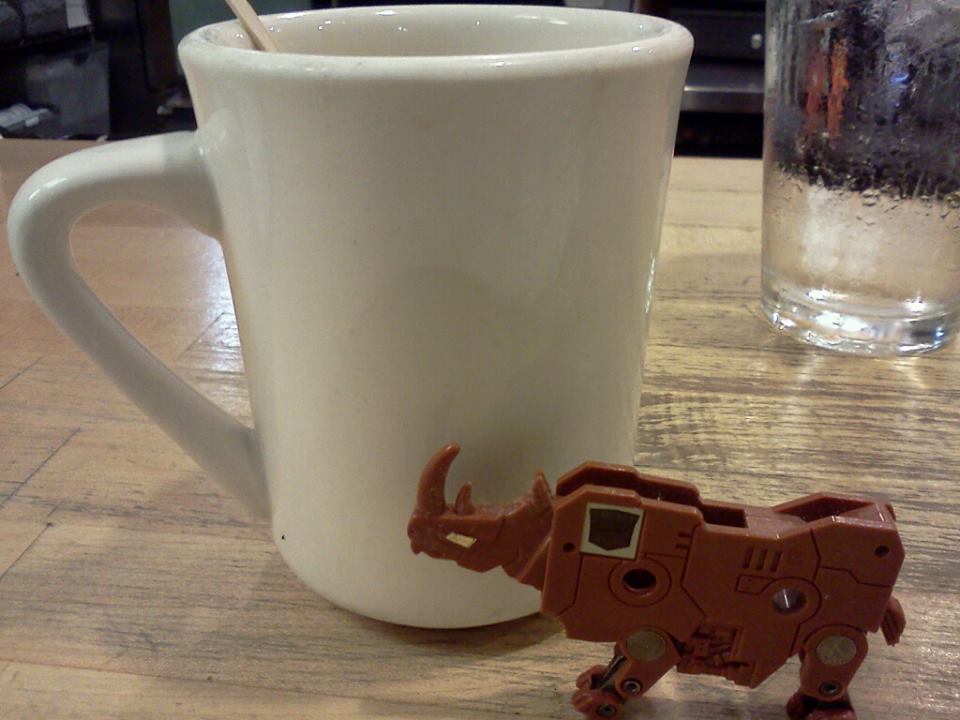 Ramhorn needs a boost for a hard day of sitting in Blaster's chest
and copying songs Blaster likes on the radio.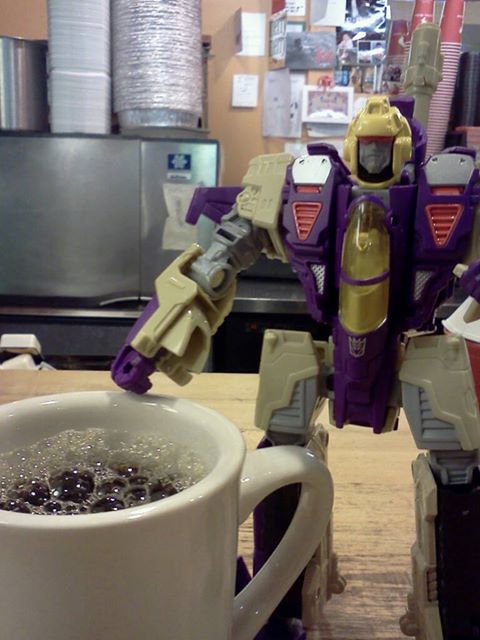 Blitzwing is a hardened Decepticon warrior, valiant on the
battlefield. But he let it be known that Transformers take a
break from fighting on Mondays, Tuesdays, Wednesday,
Thursdays, Fridays, Saturdays, and Sundays. This might
be why their battle has been going on for 4 million years.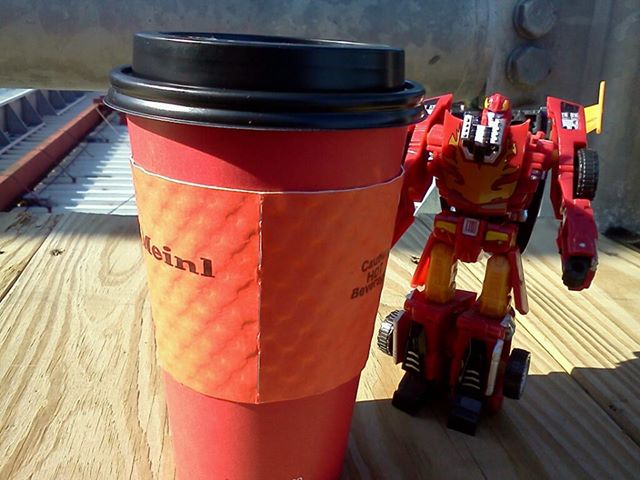 Hot Rod can't remember if Kup said sugar or no sugar, and he's sure that
Kup will be angry no matter what. You know what? Some day HOT ROD'S
gonna be in charge, and then Kup can get his own damn coffee.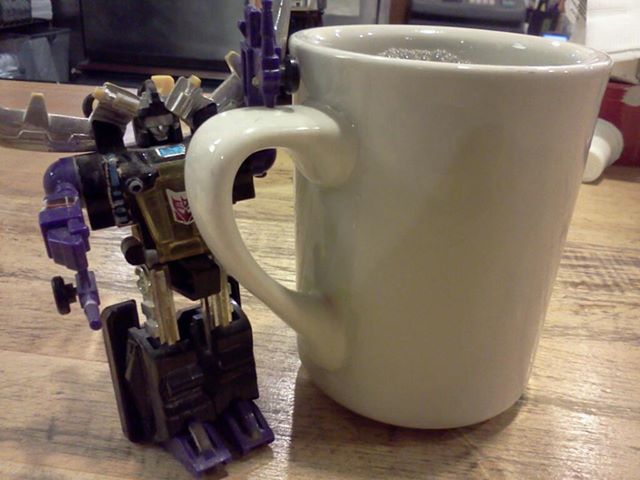 Shrapel likes a cup of coffee coffee
before a day of evil evil.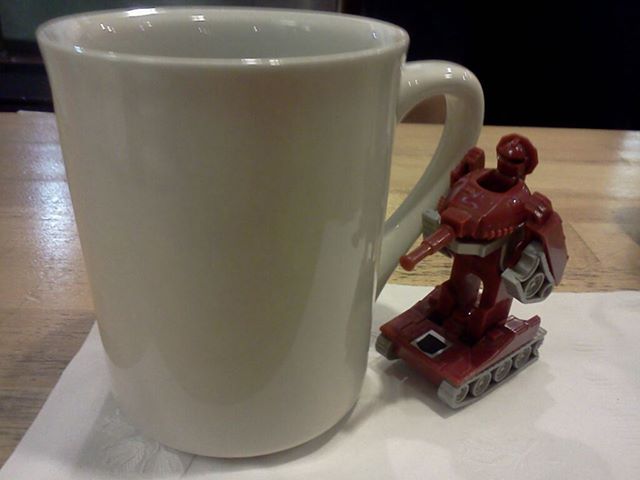 Blam. Blam blam wham blam. Wham blam blam blam?
Blam blam pow blam. Blam.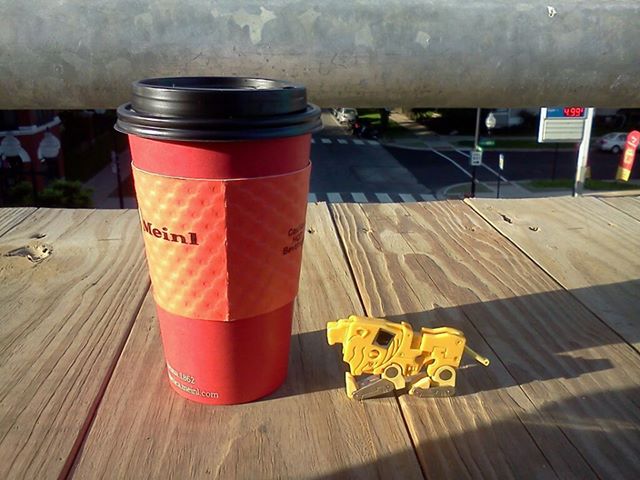 Steeljaw enjoys the sun on another morning
of the Earth urban jungle.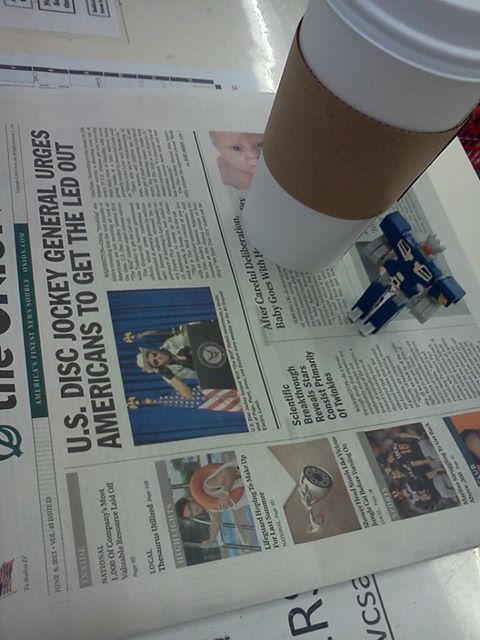 Eject has a cup while reading The Onion.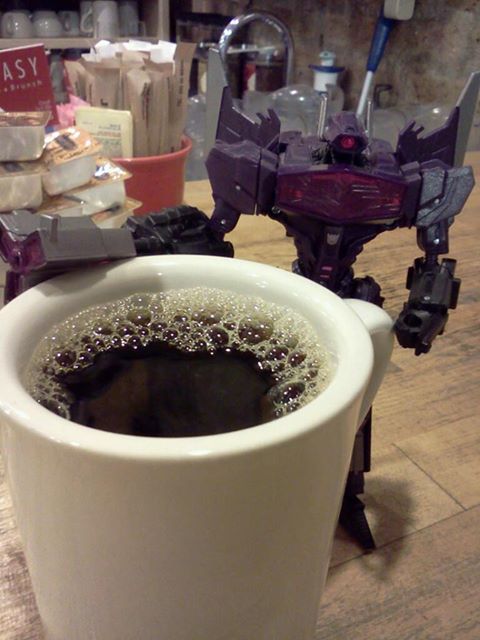 HUMAN! SHOCKWAVE WOULD NORMALLY DESTROY YOU ON CYBERTRON!
HOWEVER, BECAUSE SHOCKWAVE IS A SERVANT TO COLD LOGIC, HE FOLLOWS
THE EARTH RULES, CUSTOMS, AND LAWS! AND HE WOULD BE HAPPY TO
DISCUSS YOUR CURRENT GOINGS ON OVER THIS HUMAN FORM OF ENERGON!
HAIL MEGATRON!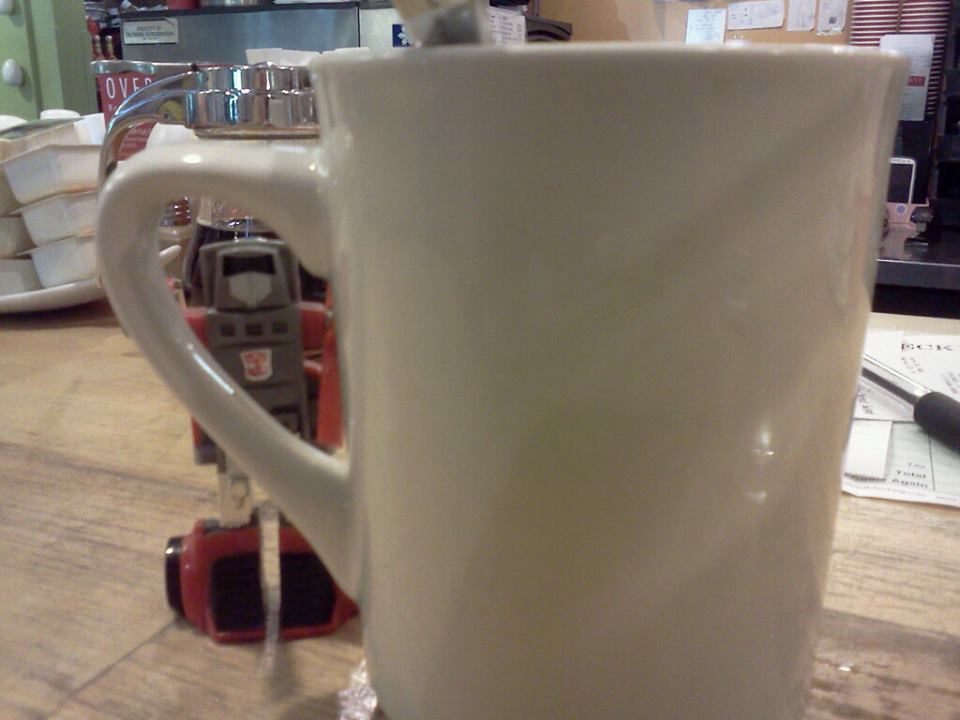 Windcharger peers through...