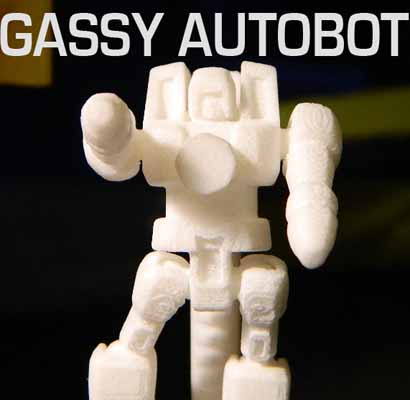 FINALLY! I get to show off one of the more...amazing? spectacular? web of?..."3rd party" figures, my Targetmaster Chainsaw!
This was produced by the 3D printing company Shapeways,
based on a design by Redshift
. I spent the extra $1 for the "polished" material. He's a little robot that TURNS INTO A CHAINSAW!
(no really, click to read more. You'll love it.)