Whoa! Look what I found in the $3 bin at Quake!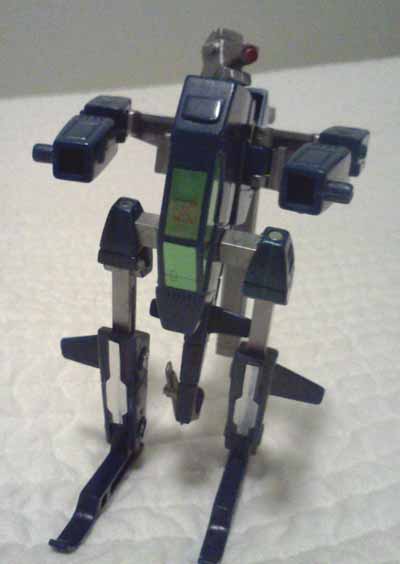 $3 because he still has no hands, poor guy.
It's a really tiny WHIRL! No more than four, maybe five inches tall. Adorable. I'm sure MTMTE Whirl would find it adorable.
This is a tiny version of the "Dorvack" figure from Takatoku Toys (
i'm looking this up on the TF Wiki
, yes.). The only readable word for me (in English) is "JAPAN" and the copyright symbol so I can't tell where it officially comes from. There was also a line called Convertors and
it looks like this is "Chopper
." (We covered Convertors before when I found that tiny camera dude earlier this year.)
Okay, mystery solved. Isn't looking up stuff WHILE typing up a blog entry fun? It is. That's the kind of writing and editing that will get Transformers Aficionado the Pulitzer it deserves.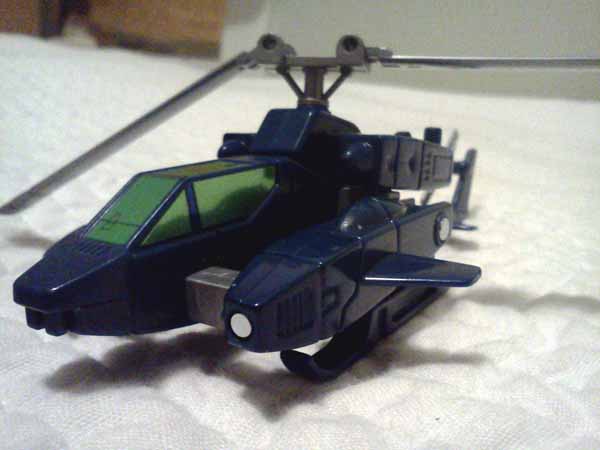 That rotor's a little sad. EDIT: The rotor was upside down. I fixed it.
EDIT! For scale, here's Tiny Whirl with...coffee.