Hola, Amigos. Robots With Coffee is having a contest. THE PRIZE?
Issue 1 of More Than Meets The Eye...the $1 version that came out last week
!
Why, a comic book reprint with a cover price of ONE DOLLAR? Totally worth the effort needed to go to the RwC Facebook page and think up a name for THIS guy: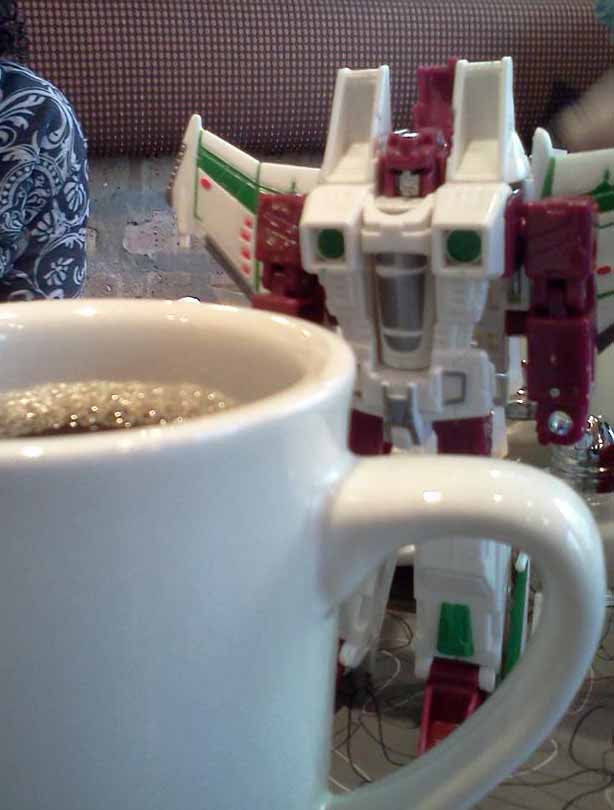 This is a KO Seeker I found at Quake.
I did NOT paint him like this.
He, or even She, needs a name.
You can also enter in the comments section but you can't do it anonymously. Winner gets a copy of the $1 reprint of issue 1 of IDW's More Than Meets The Eye by John Roberts & Nick Roche mailed to them. The postage will cost more than the comic book. So, enter. This contest is NOT sponsored by Hasbro, IDW, or anyone affiliated with Transformers or responsible for the comics. But James Roberts DID retweet the contest on Twitter so that made my day.